You can cancel your subscription in four easy steps through your Meridian Grooming Account (also known as the Account Portal):
Log in to your account using the email address associated with your order.
Once signed in, please select Subscriptions.
Click/tap View Subscription Details to find the cancellation button at the bottom of the page.
Click/tap the cancellation button to proceed with your request.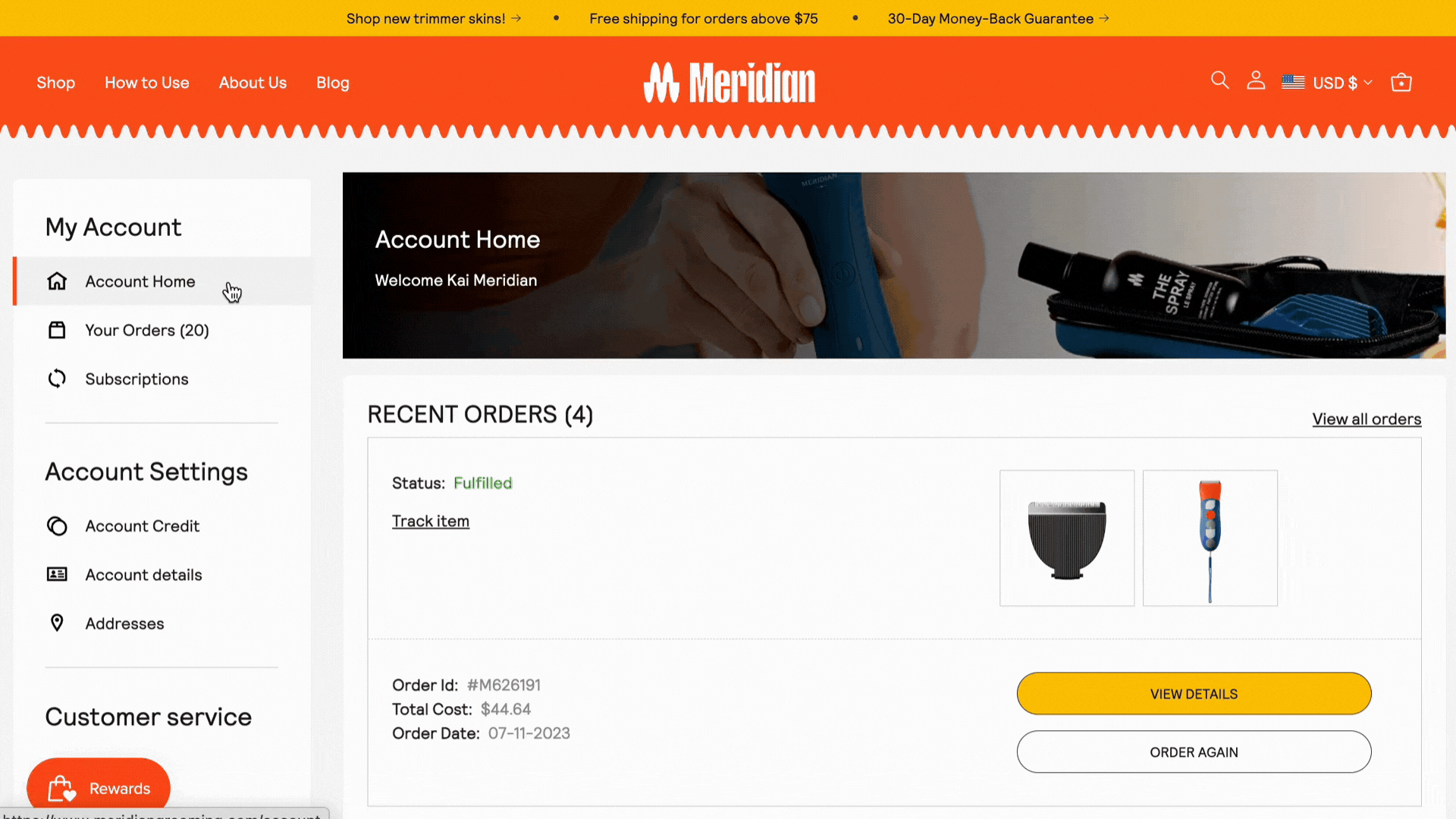 Once a subscription is successfully cancelled, you will receive a cancellation confirmation email. Please check your spam, junk, or promotions folders if you do not see your cancellation confirmation email in your inbox.
Please note that we are unable to change or stop the shipment of an order once it has been created.